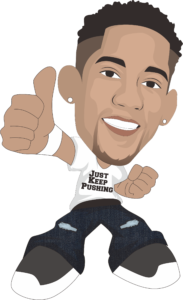 Values of
Just Keep Pushing
Values of
Just Keep Pushing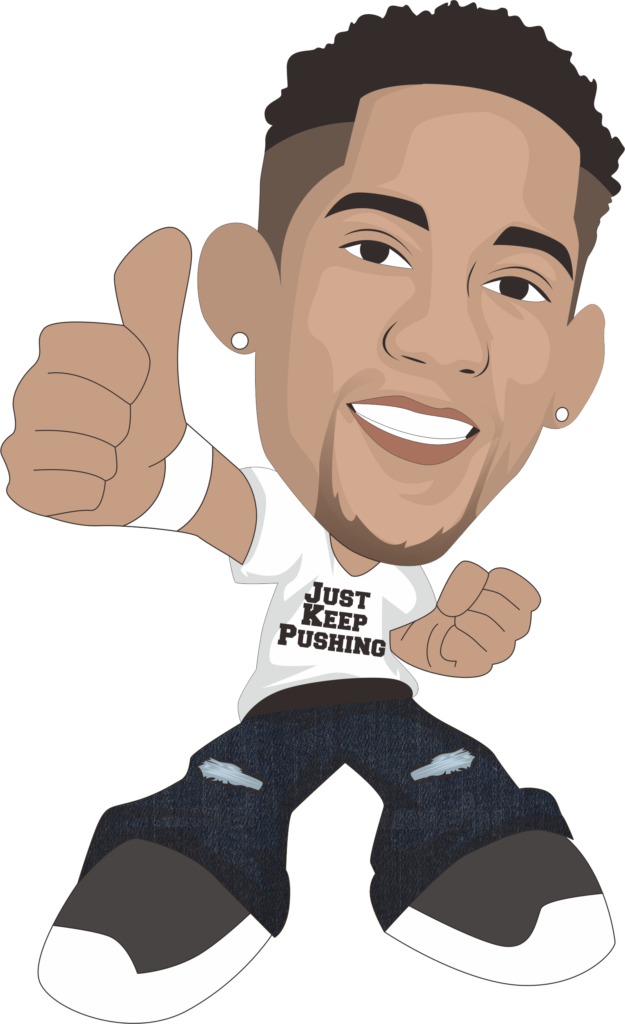 The Mission Of Just Keep Pushing
Bring inspiration, hope, and belief to every individual in the world.
– If you can breathe, you can believe
The Vision Of Just Keep Pushing
Helping people motivate and encourage themselves to just keep pushing through any obstacle.
– Our success is measured by the amount of lives that we are able to impact.
Jimmy Scroggins is a Serial Entrepreneur; Staff Sergeant in the ARMY National Guard and recent Soldier of the Year awardee. He is a former Professional basketball player in India, and 2017 United Basketball Alliance International Basketball Champion, where he became a household name, and his message of Just Keep Pushing resonated with individuals from across the world. This also includes his time spent playing in Mexico and Taiwan. Jimmy is an avid community supporter and donates his time and efforts to helping his community develop a more positive outlook on life. He has worked diligently to create what we know today as the Just Keep Pushing lifestyle helping others live out their fullest potential. He is a motivational mentor changing lives through his Just Keep Pushing philosophy. In 2018, he started a $1 speaking campaign and spoke on 105 different occasions in Arizona, Las Vegas, Minnesota, Mexico, North Dakota, Canada and Taiwan.  He prides himself on not only speaking to youth but also to adults about the power of the mind and speaking constant positivity into one's life. Everywhere that Jimmy has gone he has left a lasting impression of love, positivity, and encouragement.